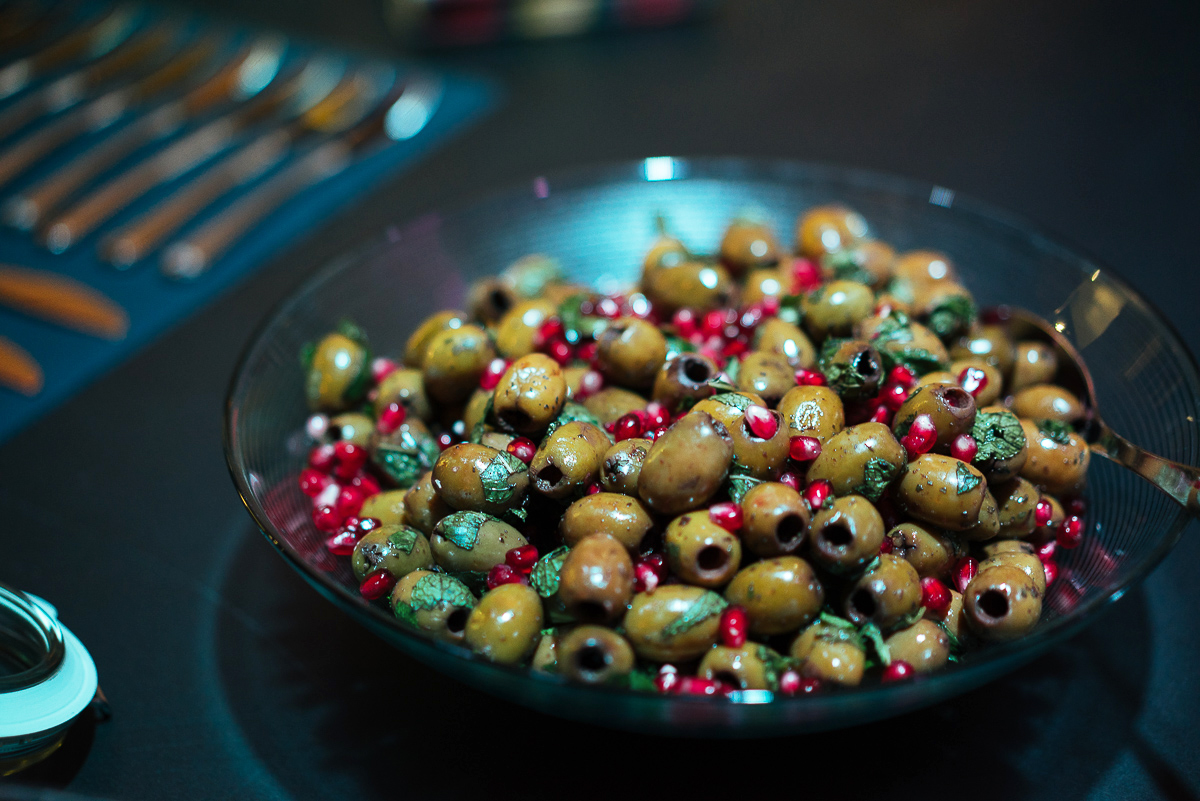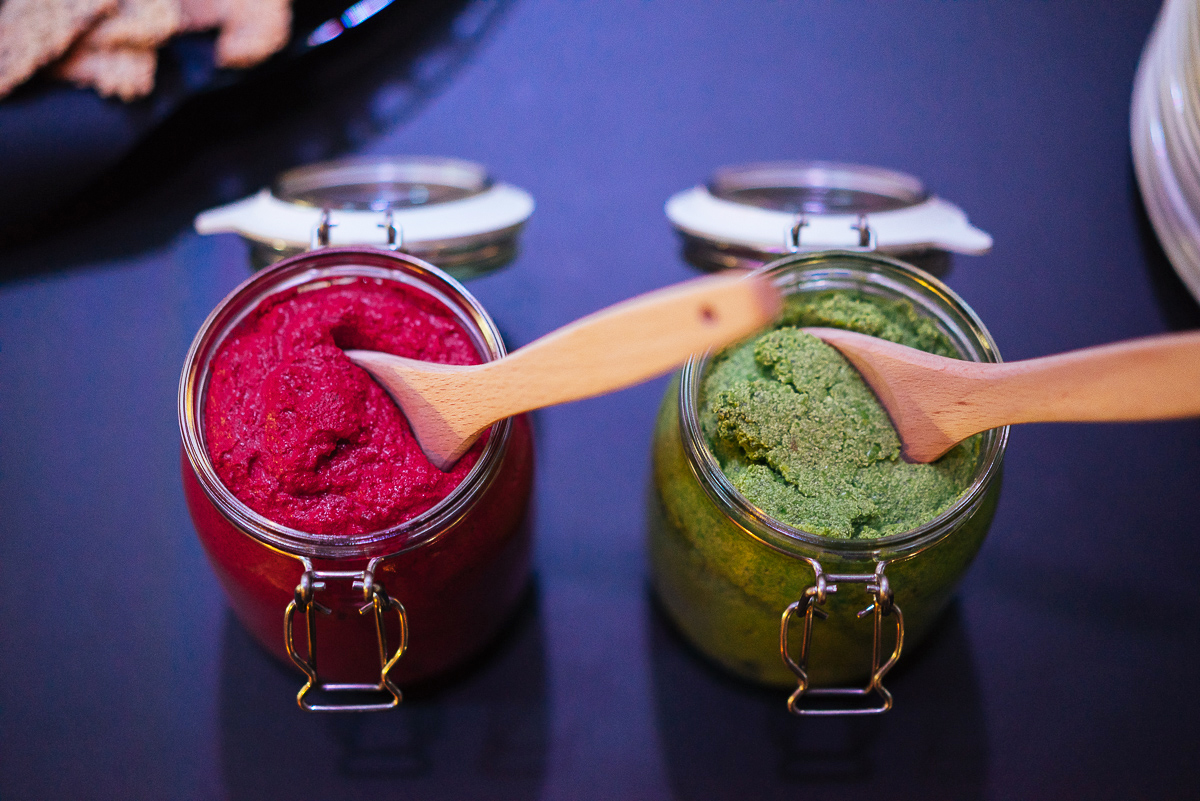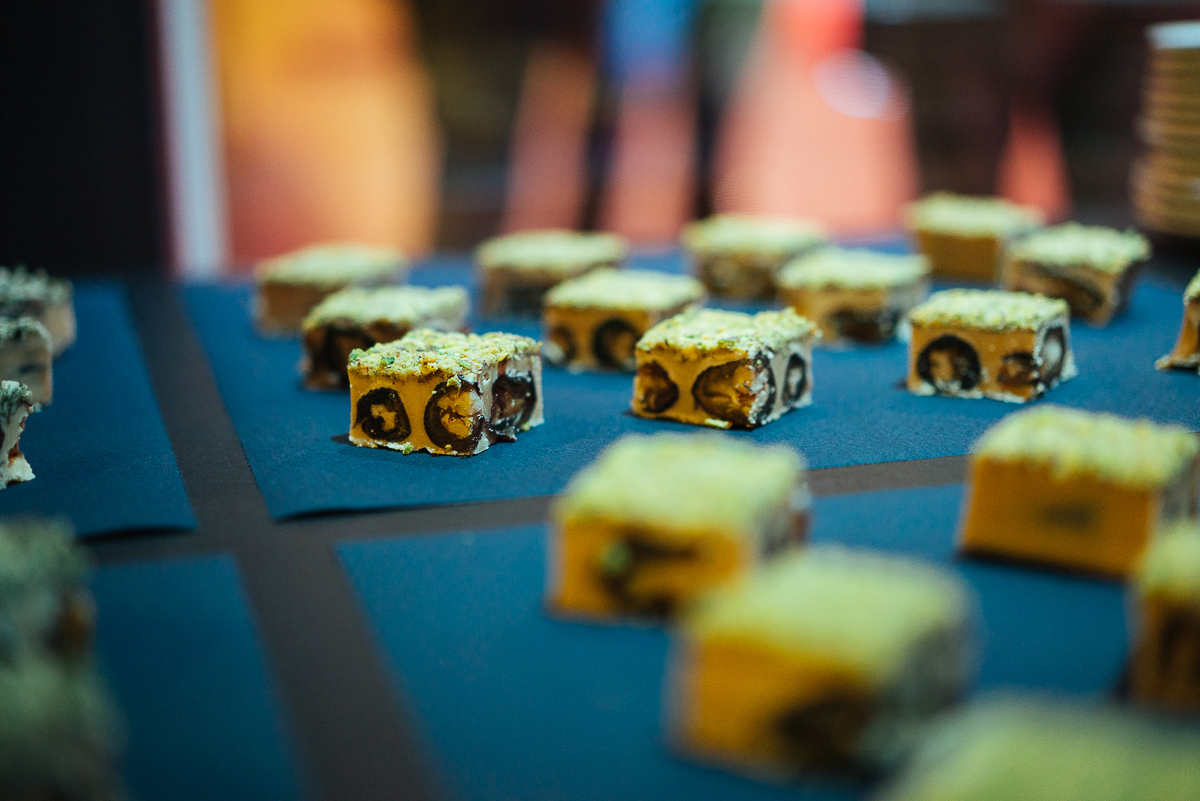 Linja Design Oy
Linja Design's story is part of the history of Finnish design, which began in Helsinki's Punavuori neighborhood way back in the fall of 1986. The company celebrated its 30th birthday In winter 2016 by inviting all previous and current colleagues to their Helsinki office. We were honoured to prepare dinner buffet for the celebration. [all images © 2016 Shengjun Shi]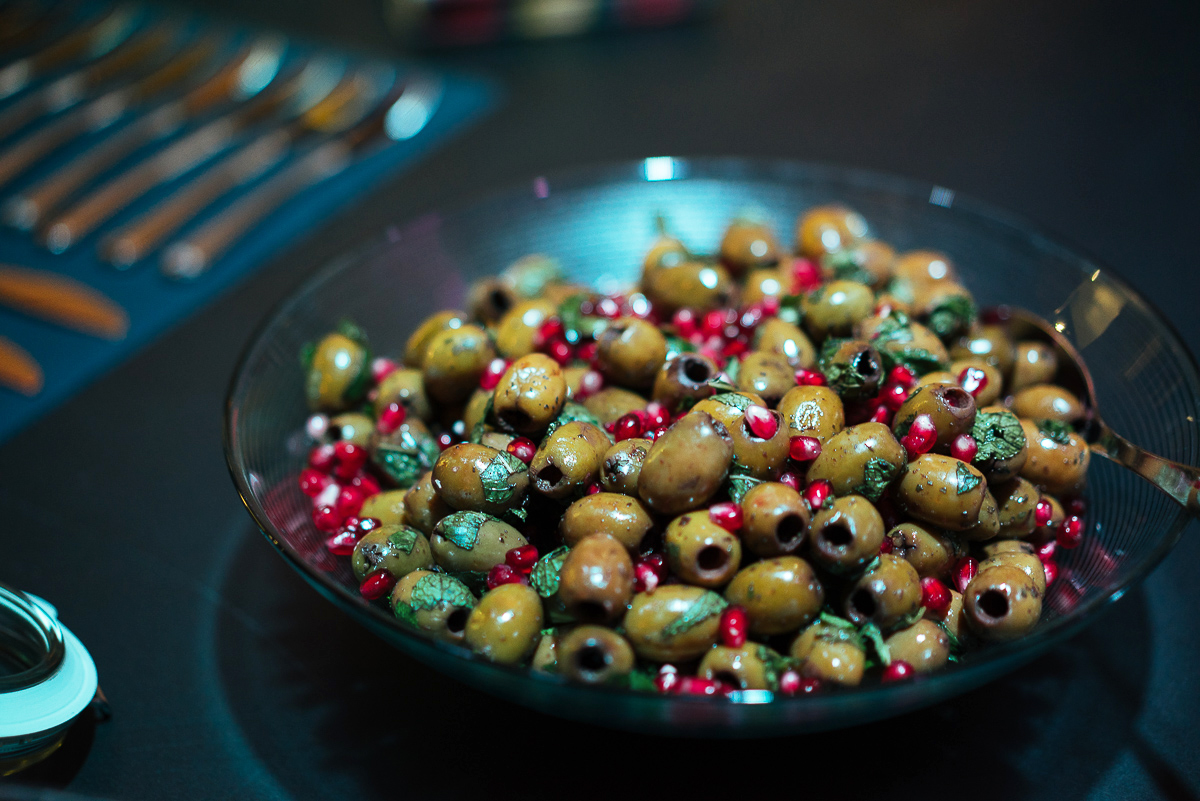 Marinated Olives
Green olives were marinated with pomegranate molasses, Persian hogweed seeds and dried mints.
Spiral Quiche
Slices of zucchini, carrot, and eggplant created this psychedelic looking quiche.
Seeds Crackers
Black and white sesame seeds crackers were offered with beetroot and green peas pastes as starters.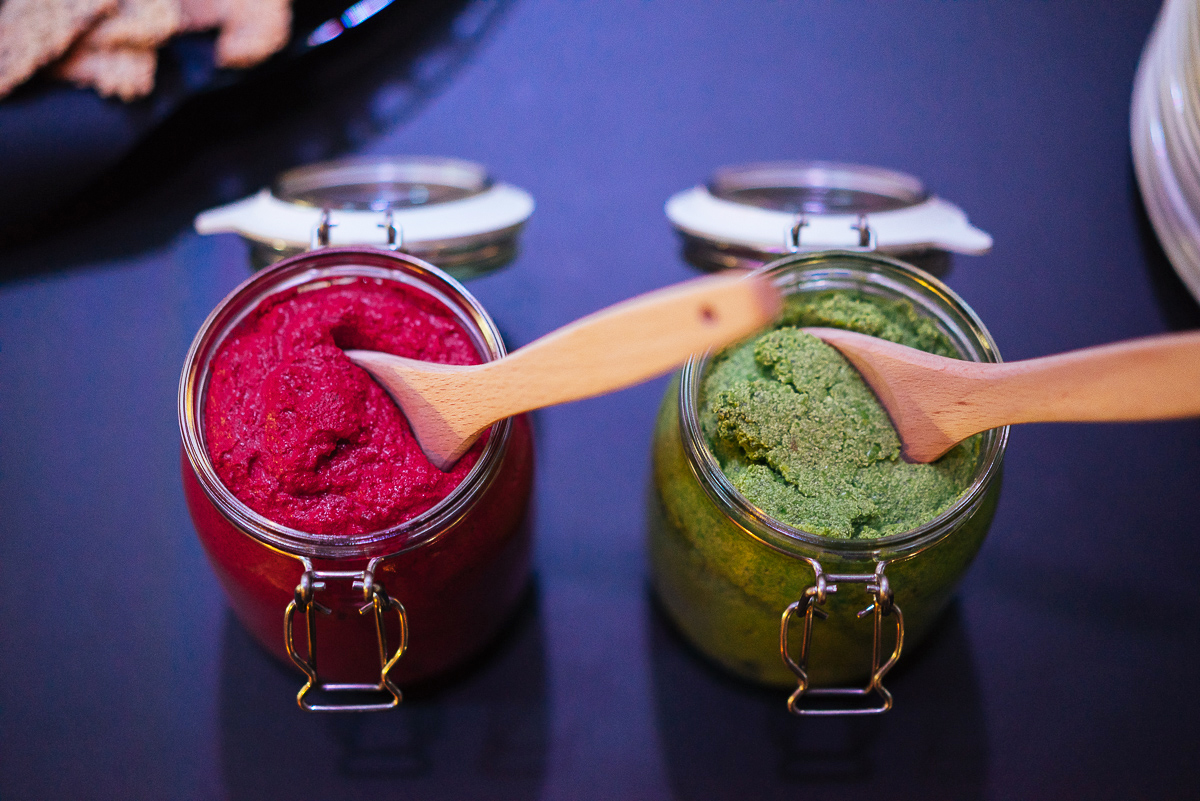 Beetroot & Green peas pastes
Colours are as important as tastes for us. We try not to just keep the natural colours of the ingredients but to make them brighter and more vibrant.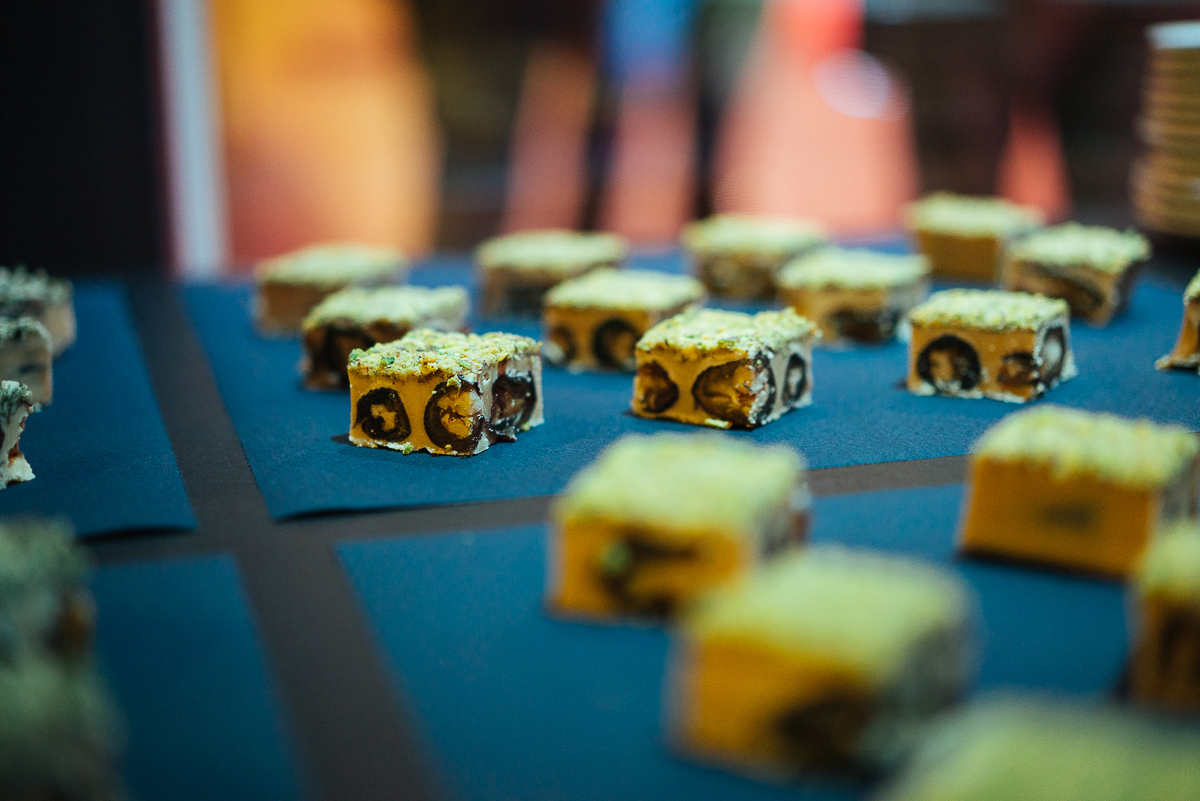 Gluten Free Ränginäk
We baked our popular ränginäk many times but this was the first time that one of our clients asked for gluten and nut free ränginäk. Ränginäk is walnut-stuffed fresh dates glued to each other by hot roux and covered with pistachio, which means it is full of gluten and nut. Emotionally it was very difficult for us to change the traditional recipe but we did it. We replaced nuts with seeds and wheat flour with rice one. The result really healed our hurt emotions.