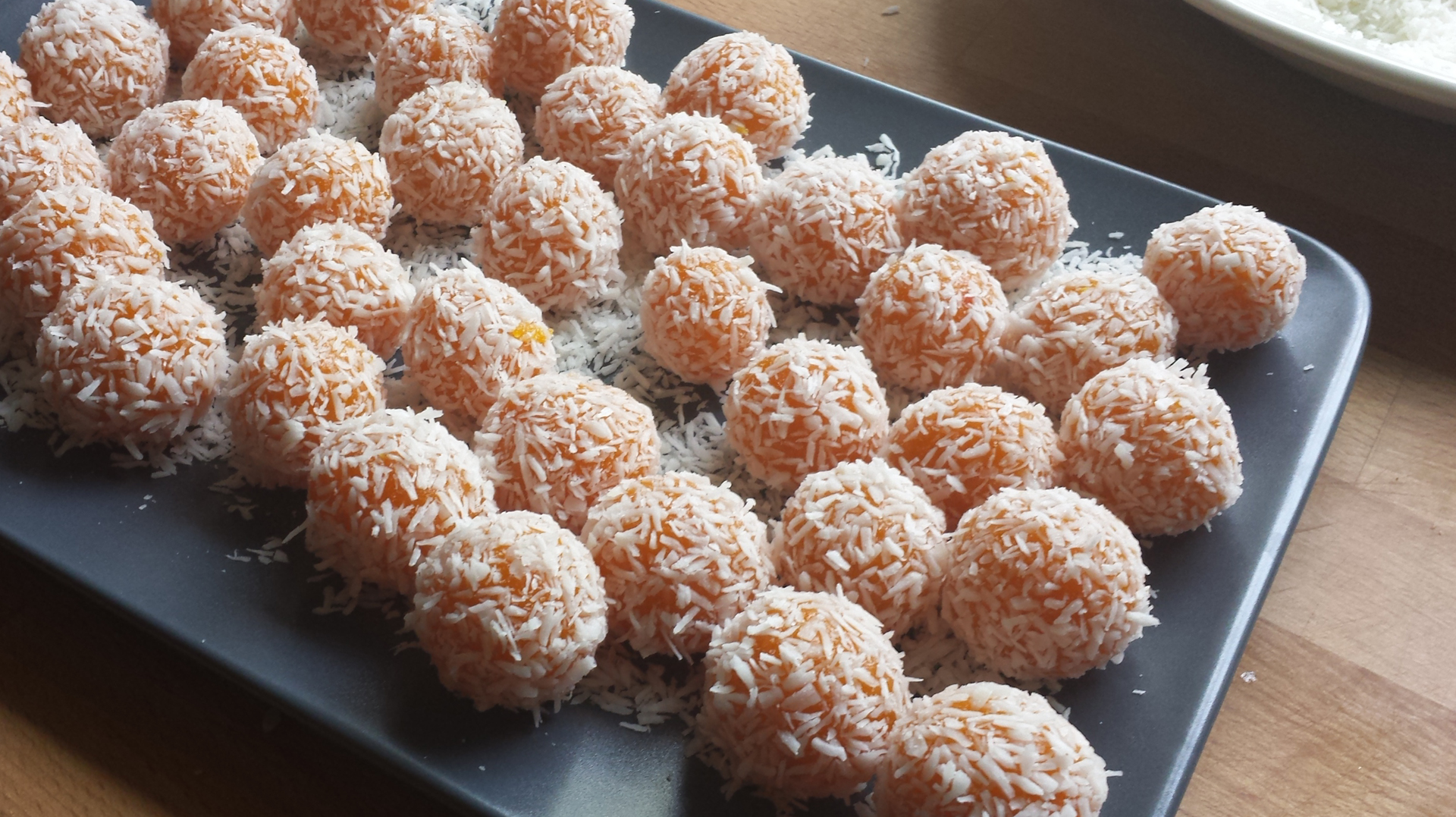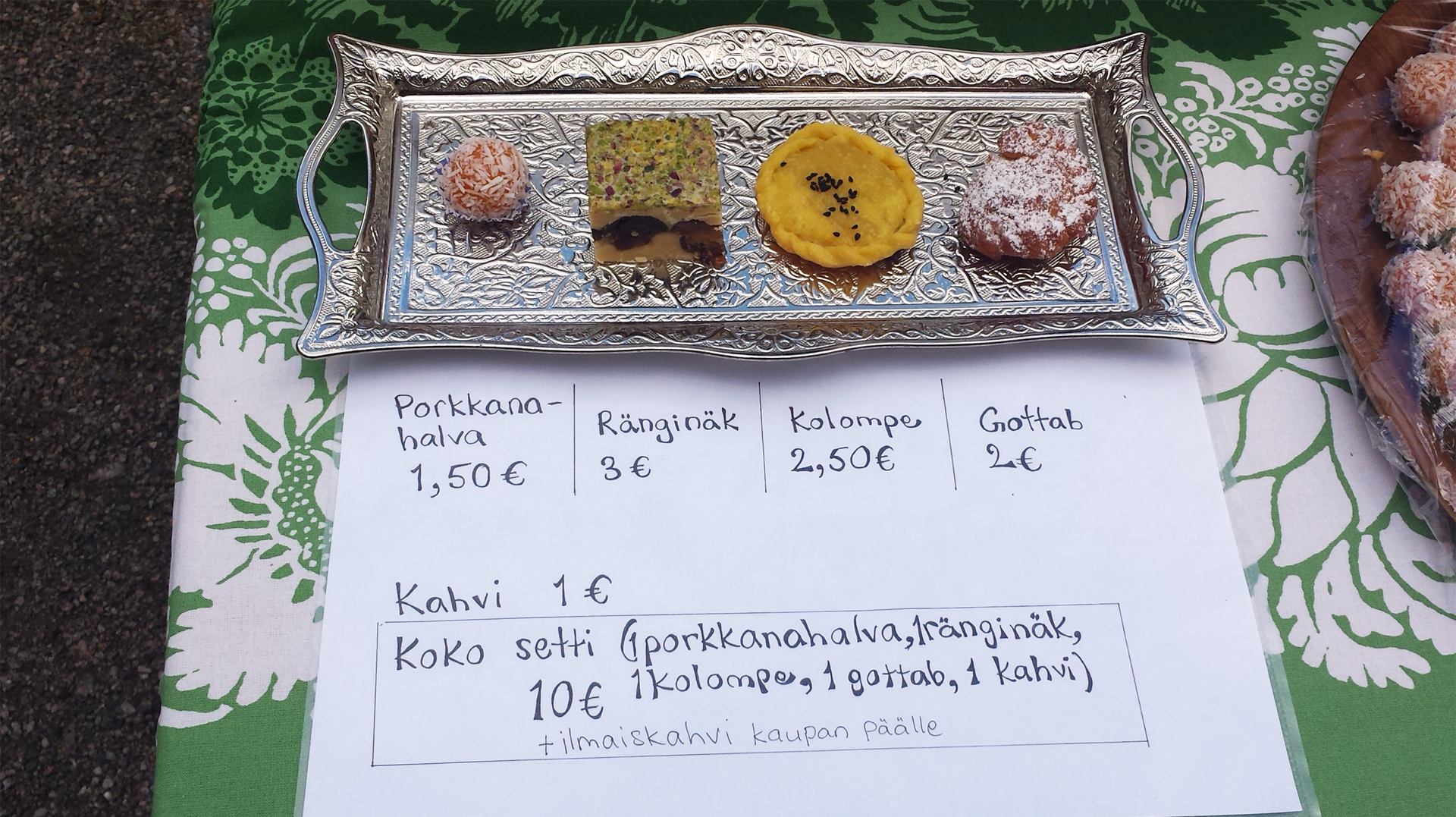 ....Kolompeh & Ranginak..Kolompe & Ränginäk....
....
On the 17th of August 2014, Vahid Mortezaei participated in Ravintolapäivä (Restaurant Day) in Helsinki for the second time. The previous experience had been surprisingly successful. It was the first time that Iranian food was introduced to the Finns and their positive reaction was very pleasant and unexpected.
..
17. elokuuta 2014 Vahid Mortezaei osallistui toista kertaa Helsingin Ravintolapäivään. Aikaisempi kokemus oli osoittautunut yllättävän menestyksekkääksi. Se oli ensimmäinen kerta kun suomalaiset tutustuivat iranilaiseen ruokaan. Positiivinen reaktio oli mukava ja yllättävä.
....
....Carrot Halva..Porkkanahalva....
....
The company decided to never cook these beautiful, tasty and popular orange balls again because three adults had to mix the thick and sticky halva for hours...
..
Yritys päätti, ettei se valmista näitä kauniita, maukkaita ja suosittuja, oransseja palluroita enää koskaan, koska sitkeän halvan sekoittamiseen tarvittiin kuusi tuntia ja kolme aikuista…
....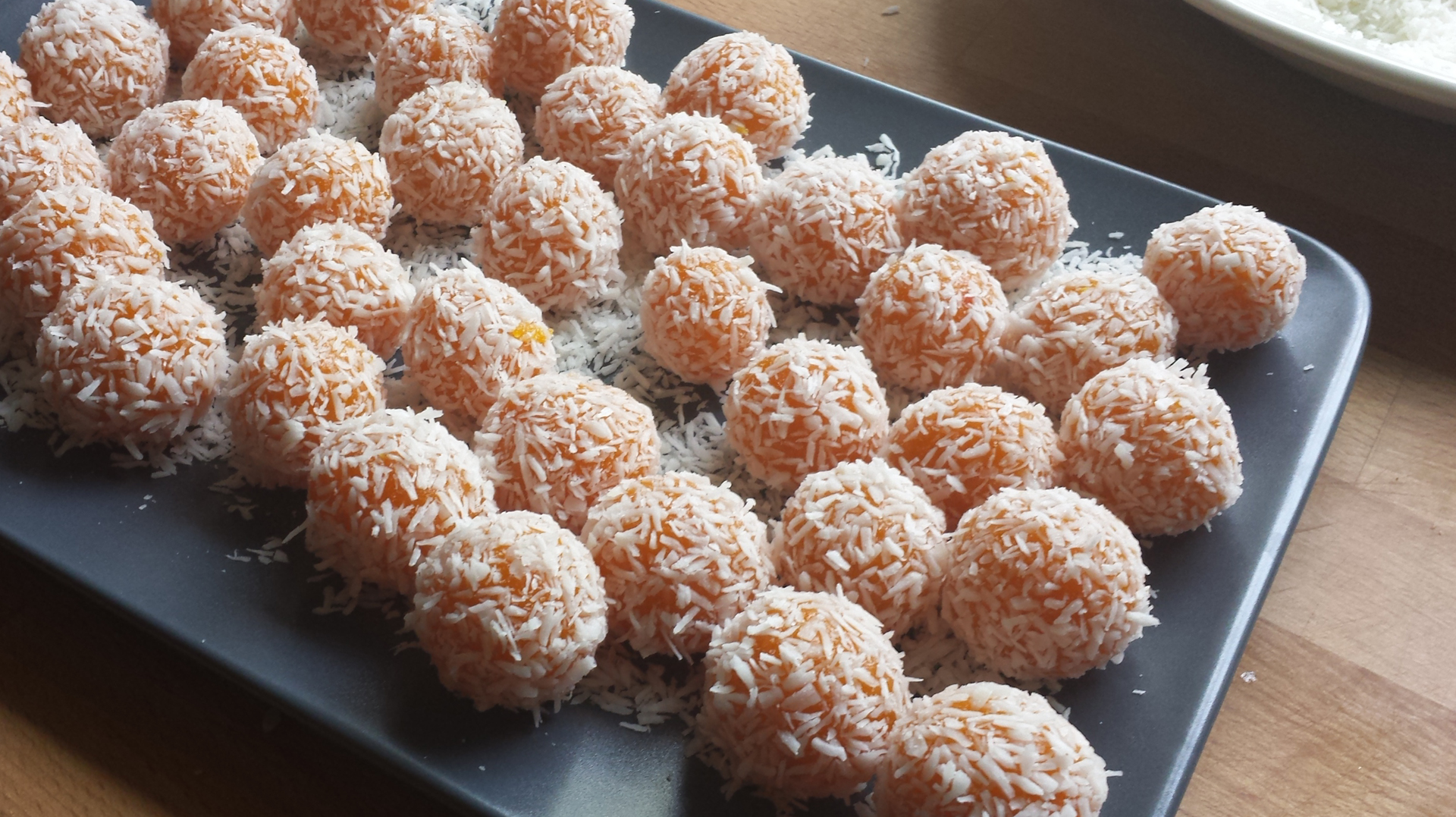 ....
...or who knows...maybe it will if you ask.
..
…tai ken tietää...ehkä sittenkin, jos pyydät.
....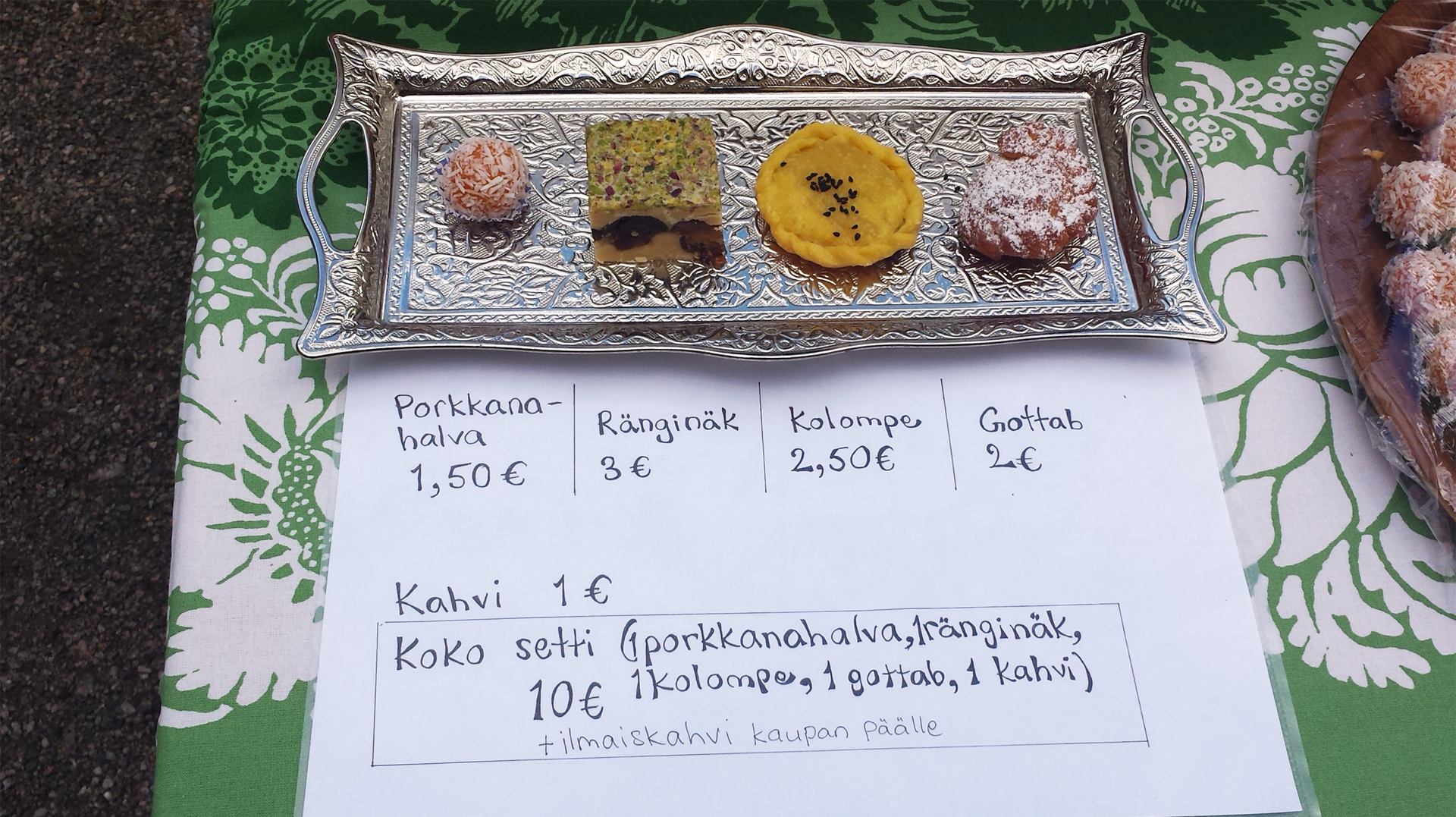 ....
The menu included Iranian delicacies: Carrot Halva, famous Ränginäk, Kolompeh and Ghottab.
..
Menu koostui iranilaisista herkuista: porkkanahalvasta, kuuluisasta ränginäkistä, kolompesta ja gottaabista.
....
....
The first time, in May 2012, the pop-up restaurant was located in Helsinki city centre where the majority of the restaurants are gathered. But this time Vahid Mortezaei decided to take his restaurant to the people who could not come to the city centre but wished they could.
His pop-up restaurant, called Ränginäk, went to two elderly houses to share the enjoyment of Ravintolapäivä with the residents of the houses.
..
Ensimmäisellä kerralla, toukokuussa 2012, pop-up ravintola oli Helsingin keskustassa, kuten suurin osa muistakin ravintoloista. Toisella kertaa Vahid Mortezaei päätti viedä ravintolansa niille, jotka eivät pääse kaupungin keskustaan, vaikka haluaisivatkin.
Hänen pop-up ravintolansa, Ränginäk, kävi kahdessa palvelutalossa jakaakseen Ravintolapäivän tunnelman palvelutalojen asukkaiden kanssa.
....
Roihuvuoren monipuolinen palvelukeskus